Matt Shoemaker's Story "105 MPH to the head"
---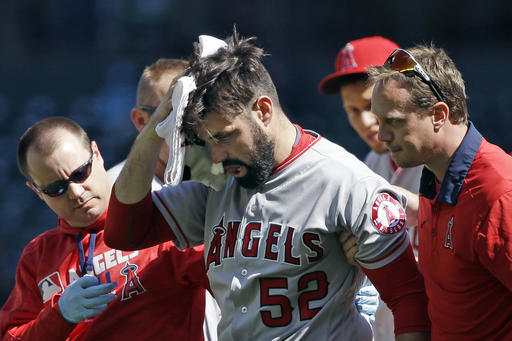 When the baseball smacked into the side of my head, it was traveling 105 miles per hour. Yet somehow I didn't hear a sound.
I never lost consciousness, so I remember everything about that moment.
I can even remember the breath I took before I threw the pitch — just that long, exaggerated inhale through the nose as I focused on hitting my spot, my lungs filling up with air.
Then, after a brief pause, I did what I had done thousands and thousands of times before — I wound up, lifted my left leg to my chest and threw the baseball toward the plate.
It was the second inning. One out. We were in Seattle, last September, playing the Mariners. I was looking to go with a heater inside, but after I released the ball it tailed back over the plate.
And Kyle Seager just flat-out barreled it.